What GAPSET does?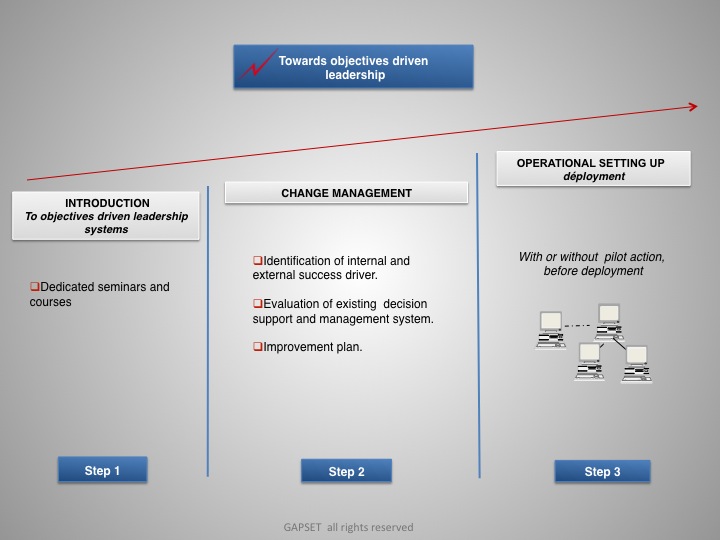 GAPSET your partner for an objective driven leadership: 
Review information to be taken into account for strategy, operational plans and their monitoring, at a global level and by accountability center.
Apply GAPSET standards for defining an objective driven leadership ERP.
- Key performance indicators crossed by key subjects.
- Models for decision-making, simulation and planning.
- Associated 3R, « Resources, Runs, Results », accounts showing use of resources against results.
- Hierarchized dahsboards, « look, feel and decide »,  designed for easy and complete understanding.
- Decision support ERP workstations interfaced with base operations systems, integrated with current IT infrastructure. 
- Contribute to improve and simplify Plan-Budget processes.
 
​Train managers to use GAPSET ERP and to practice objective driven leadership.
Empower top and middle managers with a clear, transparent view of operational performances and ways to adapt to change.
GAPSET has developped necessary learning modules and customer experience.